Save 35% on your first order!
Just enter the promotion code GXUC at checkout, and get the discount on orders of $150 or more. Hurry—this offer ends soon.
Benefits of Krames print solutions from StayWell
Regulatory compliance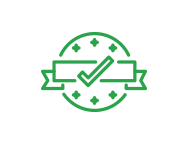 Meet Accountable Care Organization, Joint Commission accreditation, and other regulatory requirements.
Various formats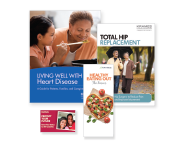 Deliver content in any format, from booklets and workbooks, to wallet cards and brochures.
Health literacy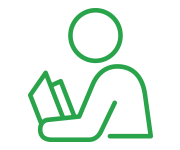 Promote understanding with health care materials written at the 5th- to 8th-grade reading level.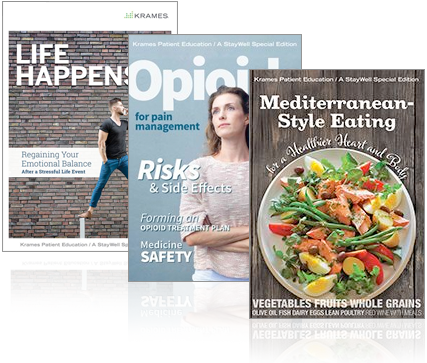 Health care providers rely on our comprehensive selection of titles that span a range of specialty areas. Health payers and employers value our wellness titles that address healthy behaviors and disease management. Many of our titles are available in both English and Spanish.
Here's what people are saying about Krames education
"
I found the visual aids interesting and fun. I always prefer information in 'hard copy' form when given the choice.
"
"
It helped to relieve some of the concerns I had about my surgery. It also made me feel more comfortable, because I knew what to expect before the surgery.
"
"
The brochure was very informative. My doctor explained the procedure, but now I feel like I understand it. I'm relaxed and looking forward to positive results.
"