Promote your organization with custom health education
Imprinting
For as low as $0.05/piece you can create personalized patient education materials by imprinting your logo and company information on any of our products–effortlessly adding promotional power and generating referrals.
Remind those you care for to turn to you for additional guidance and resources by imprinting your organization's logo and contact information on materials you provide. Use them to promote your patient portal or your practice at annual charity events, or to serve as appointment reminders.
Leave a space for appointment reminders
Endorse upcoming fundraising events
Include information for outpatient surgical centers
Promote your online portal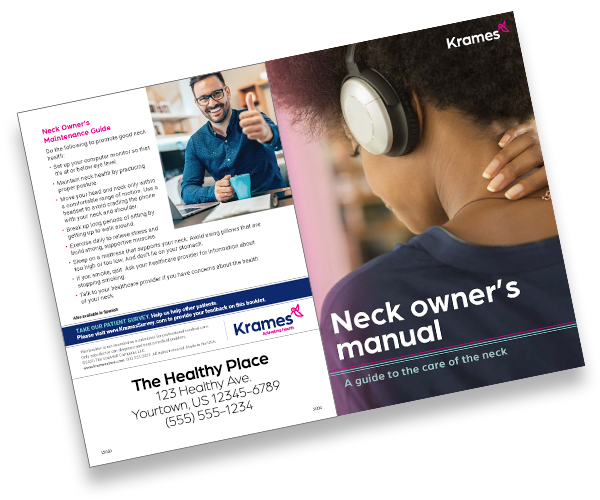 Learn more about further customization including:
Translations: Providing readers with education in their native languages makes consultations more efficient and improves outcomes by avoiding confusion and misunderstanding
Templates: Easy-to-modify template booklets offer a fast and economical way to develop education that reflects your facility. Fill in the blanks and make changes within the template to create a guide for your patients' experience.
Interactive forms: Allow patients and employees customize even further with interactive spaces to fill in information like names, numbers and notes.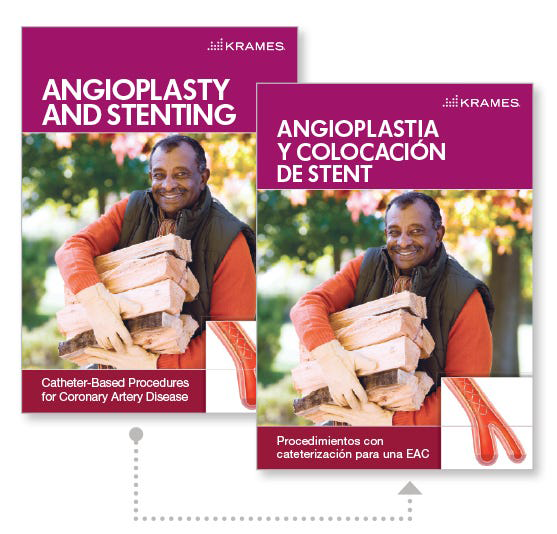 ---
Reach out to us
Want to learn more about our Krames Custom Solutions? Please fill out the form below, and a Krames representative will get back to you shortly.
For additional information, please visit our home page.