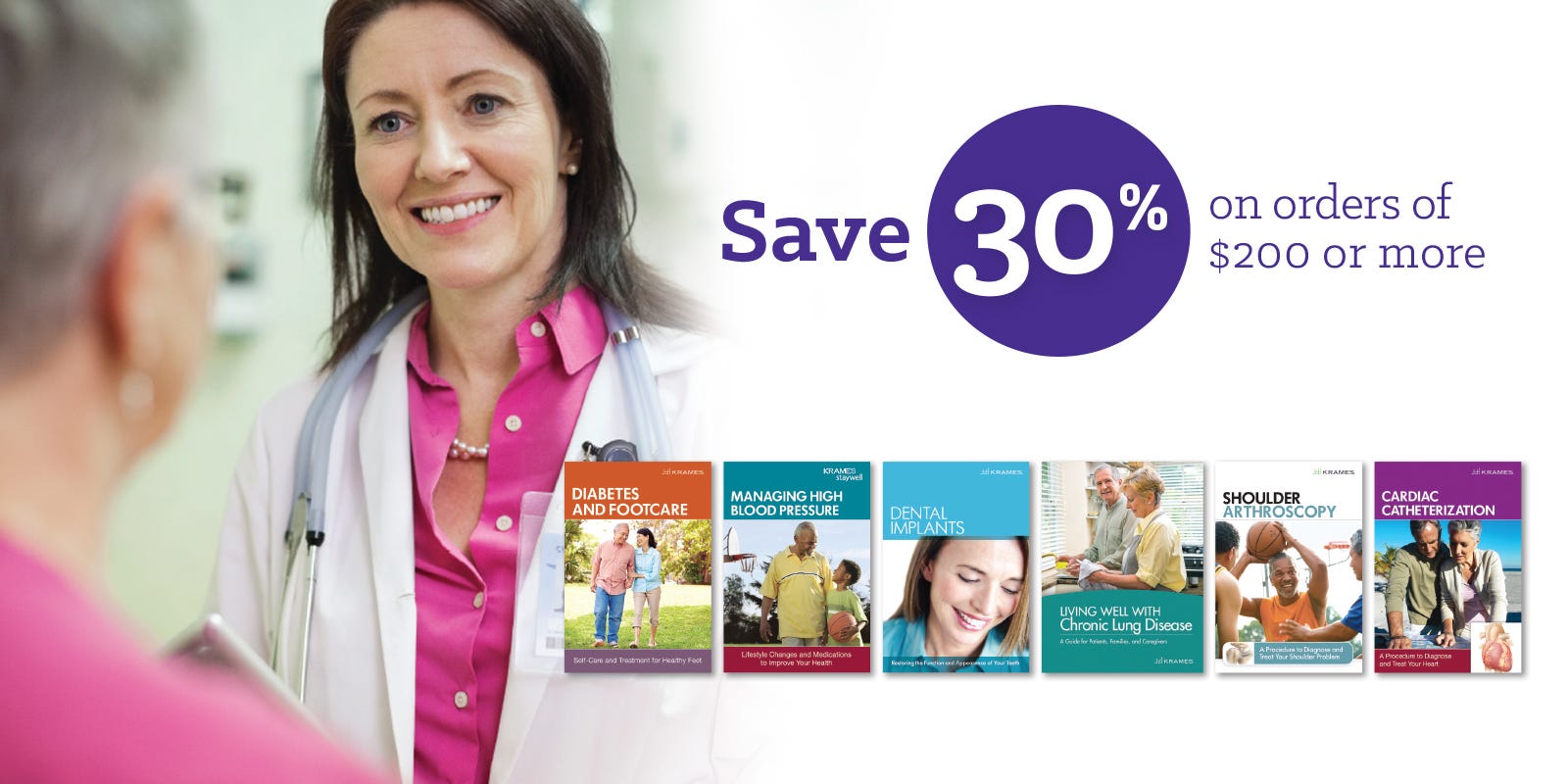 Support good health with Krames Patient Education!
The end of the year is a time of reflection and new beginnings–Krames can help inspire your patients to take control of their health in 2019! Krames patient education:
Increases patient comprehension
Supports shared decision making and informed consent
Teaches self-care skills
Promotes healthy lifestyles
Motivates compliance with medication and lifestyle instructions
And now save 30% on orders of $200 or more with keycode
GTYA!

Order soon, this offer ends December 31, 2018.

As always, this offer includes products from our association partners!

Disclaimer:
Prices and availability subject to change. This savings offer expires December 31, 2018 and applies to Krames Patient Education print products only. Print Packs, KramesArt, electronic, and custom products are not eligible for discount. Offer cannot be combined with volume discounts. Minimum order of $200 (before imprinting/shipping charges) required.