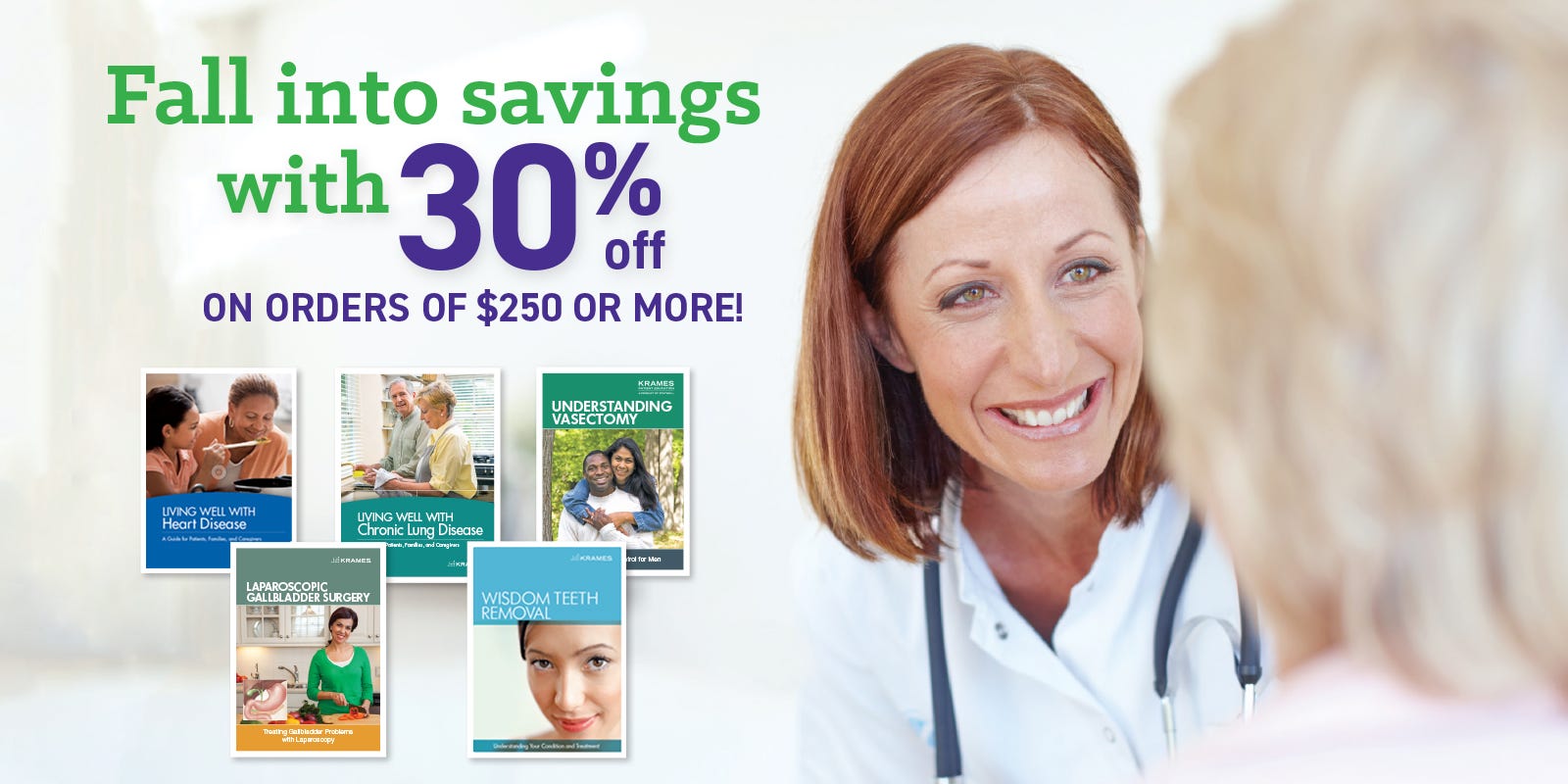 Did you know that more than $73 billion is spent annually in unnecessary healthcare expenses as a result of patients' inability to understand what medical providers say to them?*
Krames can help! Our products help reduce those costs by:
Reaches high-risk populations
Teaches self-management and home care for chronic diseases
Builds awareness of health risks and injury risks
Motivates healthy lifestyles
And now you can save even more with 30% off orders of $250 or more! Order with keycode
GTJR

before October 31, 2018.

*SOURCE: The Institute for Healthcare Advancement (www.iha4health.org) estimate, reported in Healthcare Business Market Research Handbook 2017-2018

As always, this offer includes products from our association partners!

Disclaimer:
Prices and availability subject to change. This savings offer expires October 31, 2018 and applies to Krames Patient Education print products only. Print Packs, KramesArt, electronic, and custom products are not eligible for discount. Offer cannot be combined with volume discounts. Minimum order of $250 (before imprinting/shipping charges) required.