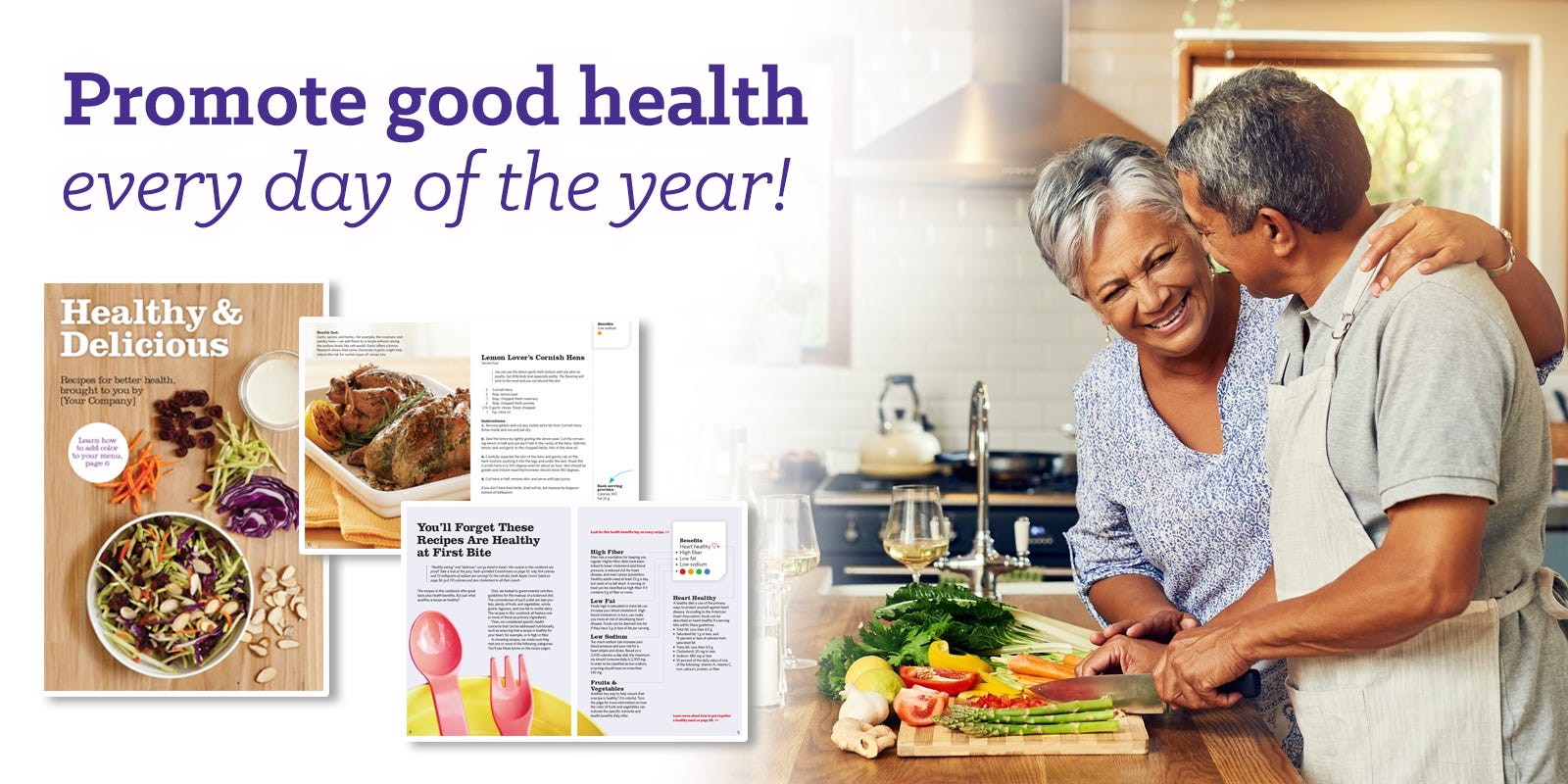 Partner with StayWell and provide readers with the tools they need to learn about proper diet and nutrition.
StayWell's custom recipe books connects you to your audience in a meaningful, but fun way!
You can:
Feature photos or cooking tips from your staff to make a personal connection
Include a calendar of cooking classes, nutrition programs, and more
Add a link to your health management program
Give it as a gift at any time of the year to donors, volunteers, and other supporters
Create condition-specific versions to support disease management efforts
Put a digital version on your website for easy reference and download
Use content in your social media channels
© 2020 The StayWell Company. All rights reserved.