---
Founded in 1904 to help fight tuberculosis, the American Lung Association® is the oldest voluntary health organization in the United States. Today the American Lung Association fights lung disease in all its forms, with special emphasis on asthma triggers, tobacco cessation and environmental health. StayWell has served as publishing partner for the American Lung Association since 2006.
View all American Lung Association products.
If you are a local chartered Lung Association, please place your orders at www.krames4lungs.com or call 866-295-9240. If you do not have a log-in to the krames4lungs site, e-mail gethelp@kramesstaywell.com.
Deliver health education information, motivation and strategies that help improve lung health.
---

Freedom From Smoking® Plus is the new online delivery option of the American Lung Association's highly effective smoking cessation program. It works on laptops, tablets and smartphones and offers free telephonic support from trained tobacco cessation experts. Learn more...
View all smoking cessation materials.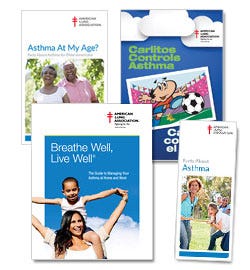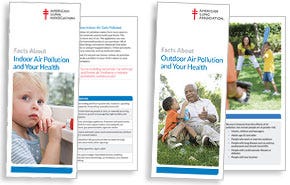 Healthy Air
The American Lung Association's "State of the Air" 2020 report shows that air pollution still threatens health in too many communities. Nearly half of Americans lived in counties that had unhealthy ozone or particle pollution in 2016-2018. Help those you care for learn how air pollution affects our health and how they can protect themselves.
Customize American Lung Association Health Education
Imprint your contact information and logo
Translate
Modify content
Create a fully custom piece
Contact us at gethelp@kramesstaywell.com to learn more!