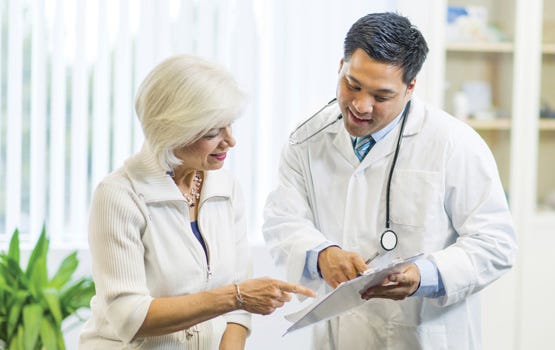 Krames Patient Education materials for Health Care Providers
Provide engaging education that improves comprehension, supports shared decision making and informed consent.
Krames Patient Education materials support over 300,000 doctors, nurses and other medical practitioners in clinics and private practices. You can trust our health literacy tools to:
Build awareness of disease and process
Support your recommendations
Save time
Support informed decisions
Motivate compliance with your instructions
Support successful rehabilitation and prevent re-injury
Promote healthy lifestyles
Allay patients fears/reassure family
Establish positive rapport, build referrals
When you choose Krames Patient Education, you can be sure you are communicating the information your patients need in a way that they'll best understand. Check out our products for yourself, and put these tools to work for you. Start shopping now in the following popular specialties:
For additional specialties, check the drop-down menu at the top of the page.