Patient education solutions for hospitals
80% of what doctors say is forgotten by patients during their appointments.¹
Krames was founded by noted San Francisco otolaryngologist Dr. Larry Krames who originally created content for his own patients which eventually became Krames patient education. His mission still stands today: to improve patient comprehension with concise, reader-friendly information that patients can trust, understand, and apply.
How you benefit from Krames
Breadth and depth of content and solutions – Backed by 40-plus years of health care experience, we continue to innovate award-winning content and delivery models to motivate patients in their health journey. Our experts create timely, clinically validated patient education that also meets changing environments (COVID-19) and evidence-based standards (URAC, NCQA, HEDIS, and Star Ratings).
Multiple modalities – Choose from print and digital education—and integration with clinical EHR systems—to meet every learning style and preferred format. Krames patient education supports reader recall of provider instructions, while improving understanding and overall satisfaction.
Health literacy – Health literacy principles—including content written at a 5th to 8th grade reading level, clinically validated and extensively reviewed, supported by anatomical artwork, and with many titles in Spanish—are incorporated into our patient education to increase readability and comprehension, improve engagement, and motivate healthy behaviors.
New to the site? Click here for Frequently Asked Questions.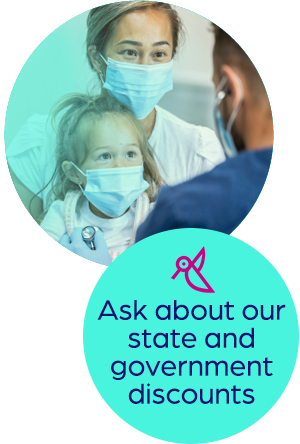 Digital patient education
Innovative technologies like Krames On FHIR® deliver our education via existing clinical workflows and at the point of care—where it has the best chance to help improve patient outcomes—while complementing solutions enhance care management and marketing.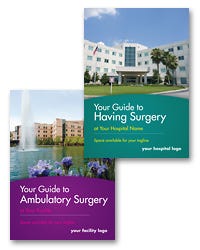 Customization options
Imprinting: Imprint your logo and company information on any of our products–effortlessly adding promotional power and generating referrals.
Translations: Providing readers with education in their native languages makes consultations more efficient and improves outcomes by avoiding confusion and misunderstanding
Templates: Easy-to-modify template booklets offer a fast and economical way to develop education that reflects your facility. Fill in the blanks and make changes within the template to create a guide for your patients' experience.
Start by browsing our top specialties
For additional specialties, check the drop-down menu at the top of the page.
References
1 Heath S. 4 patient education strategies that drive patient activation. Patient Engagement HIT Web site. April 27, 2017. https:// patientengagementhit.com/news/4-patient-education-strategies-that-drive-patient-activation. Accessed June 29, 2020.