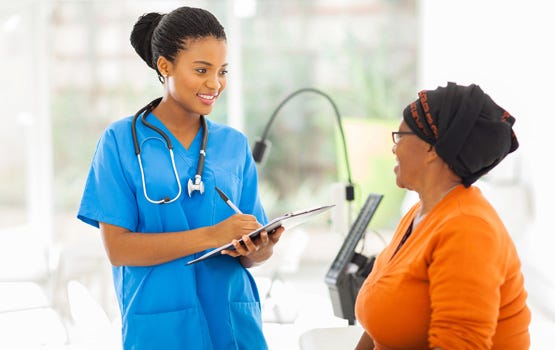 Patient education solutions for the Hospital and Federal Government VA Medical Center Markets
Reduce readmissions with effective solutions for health and wellness initiatives from Krames Patient Education
Krames Patient Education is the choice of over half of U.S. hospitals, including Veterans hospitals. In this market we help improve the lives of more than 40 million patients annually, driving better outcomes, elevating the patient experience, and enhancing care quality across all settings.
Our patient education is renowned for its effectiveness in increasing patient comprehension and motivating healthy lifestyle changes. Leading hospitals and health systems choose Krames Patient Education from StayWell because we have proven experience in driving better outcomes, reducing readmissions, and improving satisfaction.
All our patient education is built with a careful balance of art supporting text, presenting easy-to-read information that engages and motivates, promoting better understanding and positive behavior change.
We offer a discount to the Federal Government Market that starts at 38.25% and increases with the size of your order. Plus, shipping is FREE for federal agencies.
GSA contract number is GS-02F-0106Y (expires 03/22/2017, SIN #760-1, SIN #760-2, and SIN #760-6).
Count on Krames Patient Education to:
Save staff time and increase staff efficiency
Support shared decision making and informed consent
Reduce pre-op complications
Support continuity of care
Teach self-care skills
Motivate compliance with medication and lifestyle instructions
Reduce readmission
Show families what to expect and how to help
Enhance reputation and build referrals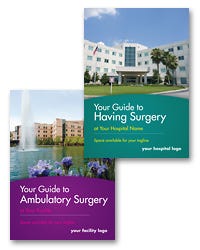 Create a Surgery Guide for your facility
Communication is the key to helping patients understand their options, weigh their risks and benefits, and prepare for their chosen treatment plan.
Krames Patient Education can help you communicate the information your patients need in a way that they'll best understand. Check out the specialties below and start shopping now for easy-to-read patient education that engages and motivates, increases health literacy and promotes better outcomes.
For additional specialties, check the drop-down menu at the top of the page.
© 2020 The StayWell Company. All rights reserved.