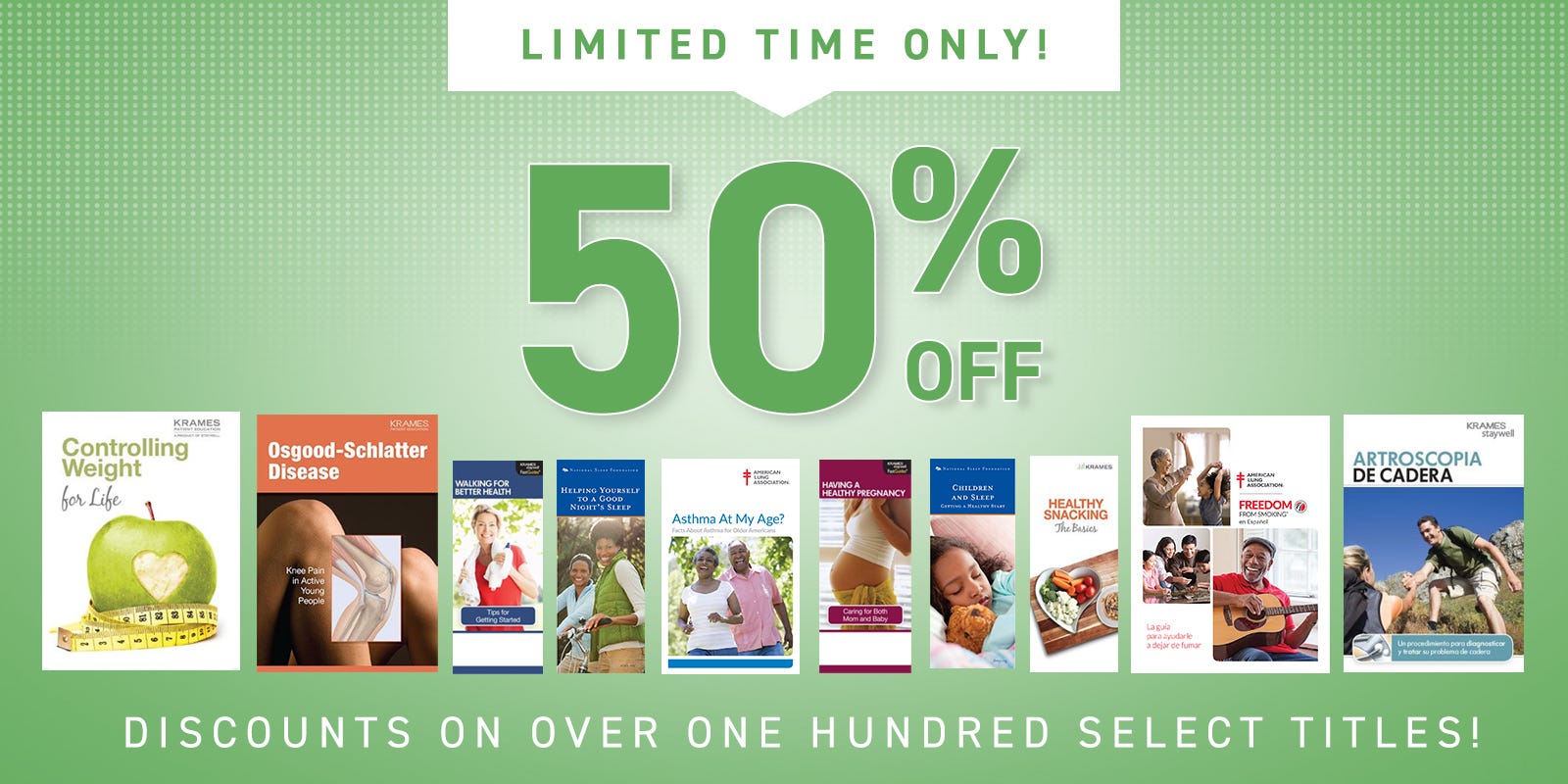 From now until April 14th we're offering 50% off select English and Spanish titles!
Choose from titles that:
Increase comprehension
Build awareness of health risks and prevention strategies
Improve compliance with instructions
Motivate healthy lifestyles
Shop discounted titles in these specialties:
Disclaimer:
Prices and availability subject to change. The savings offer expires April 14, 2019 and applies to select Krames Patient Education print products only. KramesArt, electronic, and custom products are not eligible for discount. Offer cannot be combined with volume discounts. Minimum order of $25 (before imprinting/shipping charges) required.