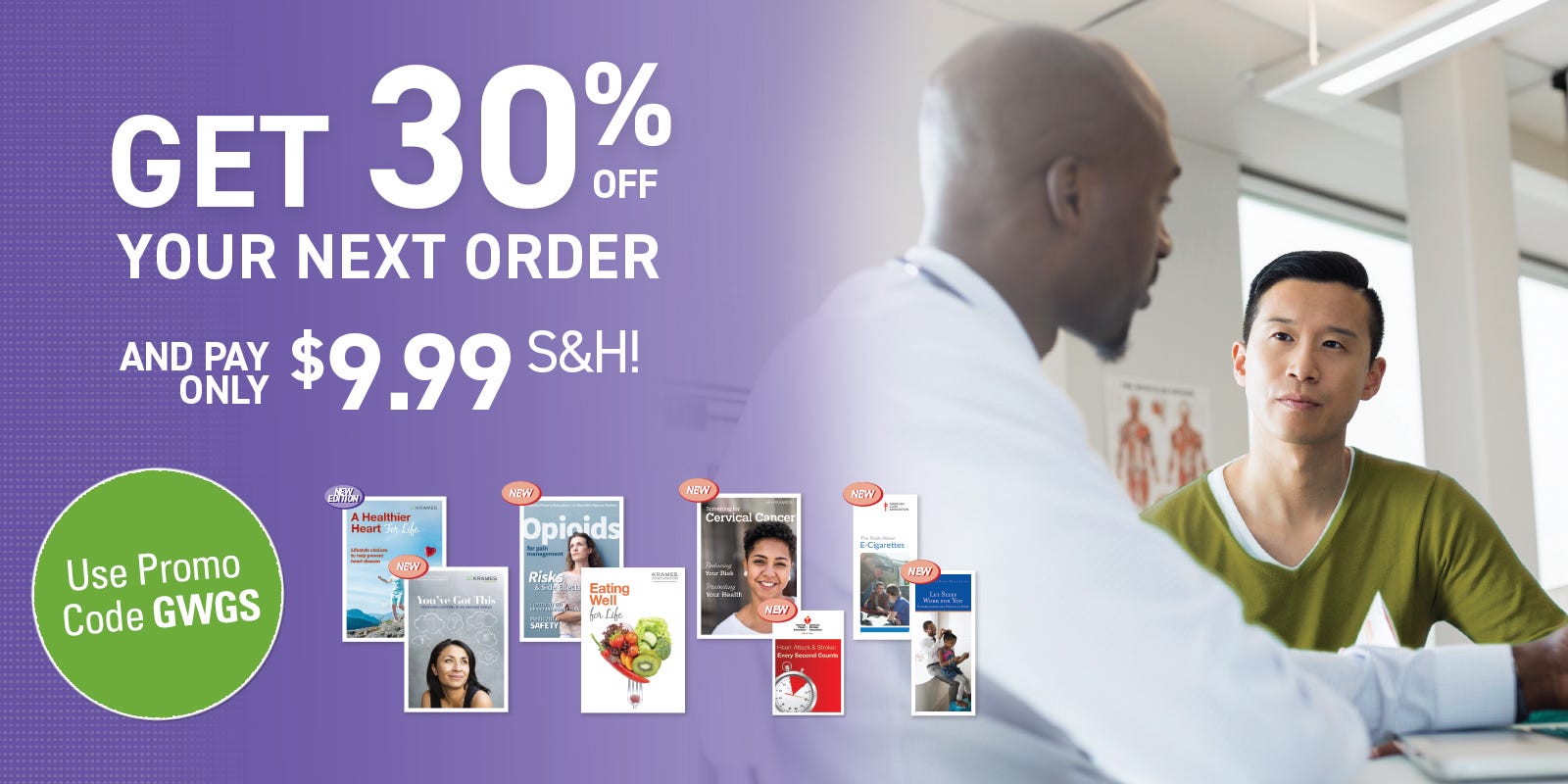 45% of adults are struggling with health literacy1
How much do your patients really understand? Krames Patient Education can help:
Complement your digital tools to address all learning styles
Support shared decision-making and informed consent
Encourage preventive care, recovery, and disease management
Reduce readmissions and improve patient satisfaction
Get 30% off your next order and pay only $9.99 S&H!


Just place an order of $300 or more and use promotion code GWGS.


Hurry—this offer ends May 31, 2019.
ORDER TODAY!
Call 800.333.3032 or order online at kramesstore.com.
Prices and availability subject to change. The savings offer expires May 31, 2019 and applies to Krames Patient Education print products only. KramesArt, Freedom From Smoking® Plus, electronic, and custom products are not eligible for discount. Offer cannot be combined with volume or other discounts. Minimum order of $300 (before imprinting/shipping charges) required.
References
1 Llewellyn A. Shared decision making: empowering patients through education and collaboration. Go Practice blog. November 13, 2018. https://gopractice.kareo.com/article/shared-decision-making-empowering-patients-through-education-and-collaboration. Accessed February 20, 2019.